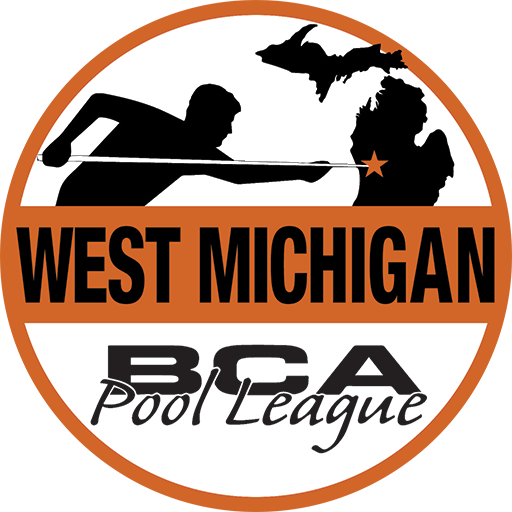 IMPORTANT NOTICE!
Please help in supporting our Play Locations by following guidelines regarding wearing masks and social distancing as noted by the Play Location. Play Locations could be subject to fines/shutdowns for failure to comply, and we obviously don't want that to happen.
You can also help to support these locations by purchasing food, equipment, and anything else besides alcohol to help them maintain the ratio needed between alcohol and other sales so that they may remain open to serve.
2020 Fall Session

We are looking for players interested in joining the following nights/leagues: Sunday Scotch Doubles (Starts 10/4/2020), Tuesday Teams (Starts 10/6/2020), Wednesday Daytimers (Start Date TBD), and Tuesday Teams in the Belding Area (Start Date TBD). Call Dan at (616) 826-2054 if you are interested in any of these nights.
Grand Rapids BCA
Grand Rapids BCA/MIPPA Dual Sanction
Historical Data is available here.
2021 Sin City Shootout
The 2021 Sin City Shootout will take place on January 9, 2021 at Eastside Billiards (formerly Anazeh Sands East). Details can be found by visiting the event page on Facebook by clicking the button below.

Get the App for your device: